Product
Be the star you are
Level up your remote presentations. Make high-quality video content in minutes. Mmhmm works with Zoom, Google Meet, YouTube, and many other video apps.
With mmhmm, you can....
Direct everyone's attention
Stay on screen (big or small) while you talk over your slides. Hide yourself when you need people to focus on the picture. Use a laser to point, because lasers.
Customize your video backdrop
Tired of that beach background? We are, too. Upload your own professional backdrop or choose from our dynamic rooms—with or without a green screen.
Let a partner power the show from afar
Copilot mode lets you share the stage—or have someone else run your show, while you focus on performing.
Record presentations with better playback
Never send a slide deck without your voice again. Viewers can take your talk to-go with interactive recordings that let them watch at their pace.
Say bye-bye to boring, static slides
Make a media party mix. Line up videos with sound, animations, live auxiliary cameras, multiple window screenshares, and more.
Premium Tools
For up to 60 minutes a day, all mmhmm users get access to all the basic features of mmhmm as well as the entire Premium Tools set—including customizable rooms, presenter controls, and fun and useful features like laser pointers.
You can try out mmhmm Premium for free for 7 days, or upgrade now to use mmhmm without time limits for only $9.99/month or $99.99/year.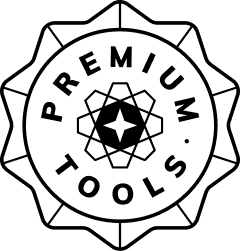 A year of free Premium access for teachers and students
Hundreds of educators tell us mmhmm helps create enriching virtual classrooms, so we're offering mmhmm Premium free of charge to students and educators for one year. First, you'll need to download the app to create your account. Once you've created your account, follow the instructions on the Education page to verify your school email address.
Creative Services
Let's make beautiful presentations together
Need custom content or presentation training for your next big event? We're here to help.