Pricing
mmhmm Plans
mmhmm is only $8.33 a month with a 1 year subscription. mmhmm Free is, well, free.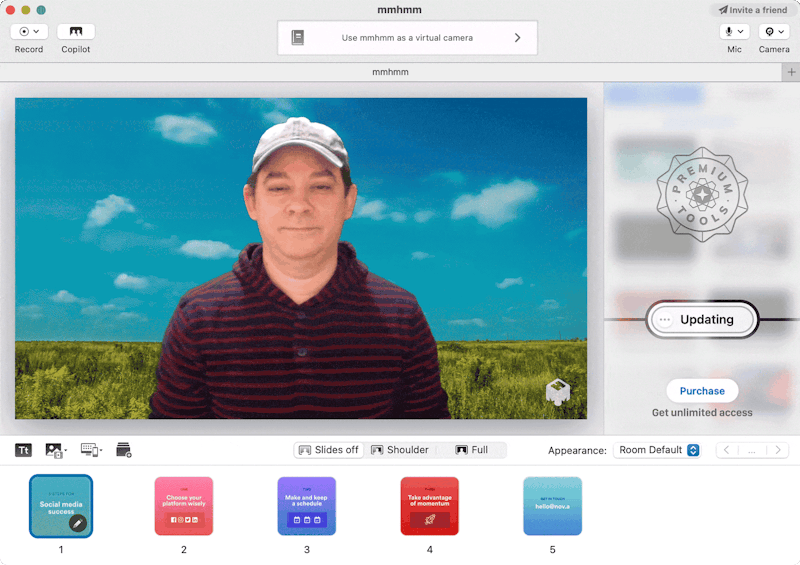 mmhmm Free
FREE
Create slides, share presentations and make recordings. With mmhmm Free, you can use our Premium Tools for one hour each day.
mmhmm Premium
$8.33/MONTH (ANNUAL)
Get unlimited access to our Premium Tools whenever you need it. Be ready to present at any moment with powerful individual slide presets, customized rooms, and more.
mmhmm Business
$8.33/ACTIVE EMPLOYEE/MONTH (ANNUAL)
Keep your organization's video presence on brand. Do more of your business on video than you ever thought possible, with tools to pre-produce executive presentations, backgrounds and slide designs that reflect your brand identity, and organizational account management to secure the work your company produces. We believe in straight-up pricing, so you only pay for employees who use mmhmm.