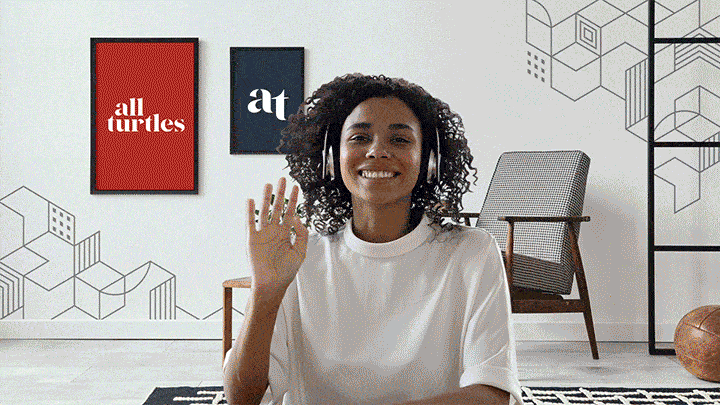 Creative Services
Make video your team's superpower
Push the boundaries of what can be done on video. Our full-service team can handle bespoke event design, tailored training, and platform customization—wherever you work on video.
Level up your virtual events and video presence
If you have a vision, our team of designers, presentation coaches, and event planners can help bring it to life.
Custom Design
Branded rooms and slides
Team Training
Make the most of mmhmm
Set Up Support
The gear and tools you need
Presentation Prep
Public speaking coaching
Add-ons
Live drawing recaps, video editing, translation, and more
Full service starts here
Send us a brief description of your organization and needs and we'll get in touch with more information and a customized proposal.
"Our team is spread across multiple offices and time zones, and using custom rooms helps us not only stay on brand, but feel connected virtually. We also opted for private trainings, empowering us to take our presentations and video presence to the next level."
- Abdulla AlBanna, Investor, Mubadala Capital Ventures
"We worked with mmhmm on a VIP presentation, they designed the slides, preset and positioned the speakers as well as the choreography so the only thing we had to do was click to advance. The mmhmm team also worked alongside our producer to make sure the whole event looked seamless."
- Jeffrey Evans, Mantis