For Business
Be on brand on video
Present like a pro, or be present when you're in the audience. With mmhmm, everyone on your team can make meetings better.
Work better together on every video
Empower everyone on your team to be on brand and more effective whenever the camera is on. Works with Zoom, Meet, Webex, MS Teams and other places where work happens.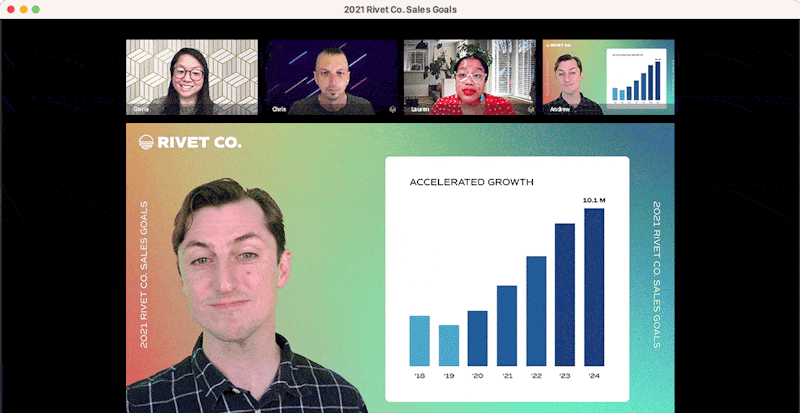 Pitch perfect
Give inspiring presentations with easy-to-use live production tools that emphasize your speakers—not just bullet points.
Set the stage
Project the right tone for your brand's identity. Unify remote teams with shared backgrounds and custom slide designs.
Reach everyone
Shareable interactive recordings let you reach teammates and partners around the clock—and around the world.
Simple and fair pricing
We're confident your team will love mmhmm, so we only want you to pay for the people who use it. Sign up your whole team and only pay per active user per subscription period.
Annual
$100/active user/year
Monthly
$10/active user/mo
FAQs
How does pricing for mmhmm Business work?
You can have as many accounts as you want, but you only pay for members who actively use mmhmm during the billing period.
How do I add or remove members from my Business account?
Members can be added with their email address or with an invitation link. You can also register an email domain for automatic approval.
How do I add a custom Room for my team?
Rooms can be added in the Admin Console. They'll appear in the Room Catalog for every member of your Business account.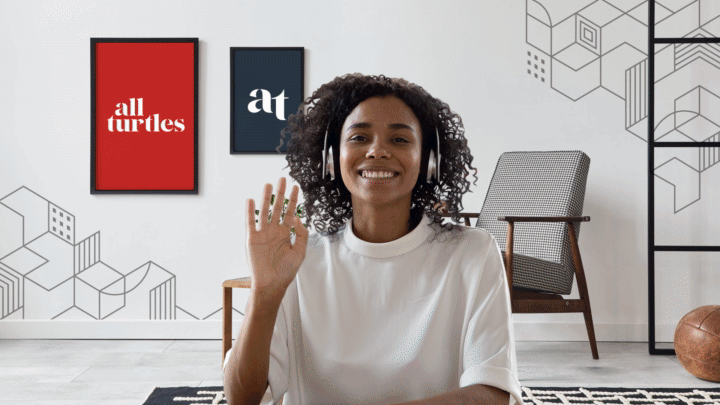 Hire us to help you look great
Our Creative Services team of designers, presentation coaches, and event planners can help your business make the most of mmhmm.
We Offer
Bespoke virtual event experiences
Tailored webinar training for any occasion
Custom-designed rooms and slides for your brand
Live illustration or presentation coaching for special events