When people see mmhmm for the first time, the first question they ask is, "How did you do that?!" But the second question is often, "When can I get mmhmm for Windows?" Well, the answer is...right now! mmhmm for Windows is now available to everyone for free download. 
If you're new, we're glad to have you here; if you've been inspecting and testing the beta alongside our team, thank you for your invaluable feedback. Download mmhmm for Windows for free and start having more fun the next time you're presenting on camera. 
We're giving Windows enthusiasts the power to be better on video, with simple-to-use tools for producing professional presentations. Here's how it works:
Get a Room
Set the tone for your presentation by styling your background. Choose from hundreds of Rooms (our name for virtual backgrounds) or upload your own custom room for a bespoke look that represents your brand. Hide your background with or without a green screen, or choose the full frame to show your real background.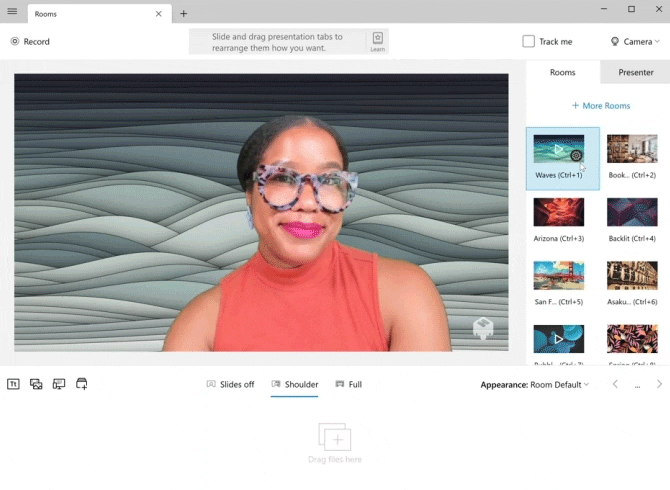 Add your Slides
The right visuals add punch to your talk. With mmhmm for Windows, you can add images or create simple text slides right in mmhmm, with themes designed to match your chosen Room. If you've already made a presentation, you can import it from PowerPoint or PDF and convert it into an mmhmm presentation for easy editing.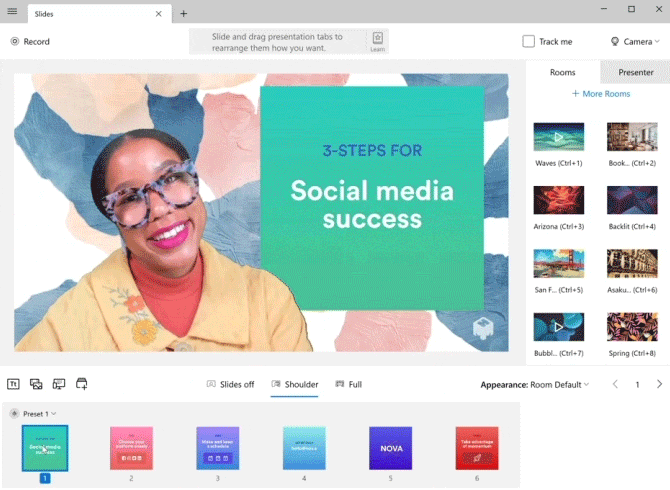 Art direct with Presets 
Orchestrate the perfect look and feel for a presentation that makes an impression. Art direct where you and your content live on each slide with Presets. Add movie-worthy special Effects, move yourself around the screen, or hide yourself when you want the focus to be on your content. Once you've designed the perfect look for your scene, you can apply your preset to one or more slides.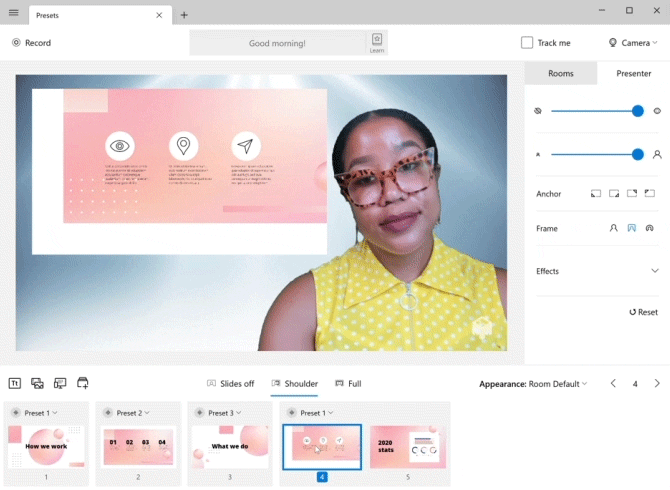 Connect to Zoom, Google Meet, and more
Our app works seamlessly with your favorite video meeting platforms, so your audience never has to choose between looking at the content you're sharing or paying attention to you. Just choose the mmhmm virtual camera in your meeting room's video settings.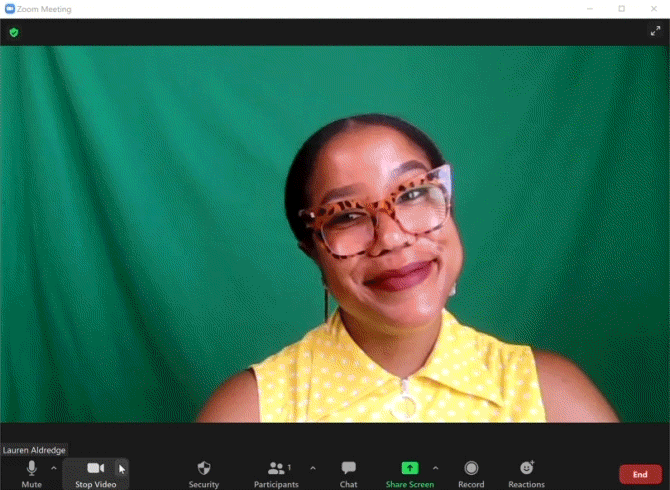 Share your presentation
Whether you want to help colleagues prep for a meeting with advance material, or you want to provide a takeaway after your presentation is finished, mmhmm offers several ways to record and share your work. With mmhmm for Windows 1.0, you can create an .mp4 recording to send.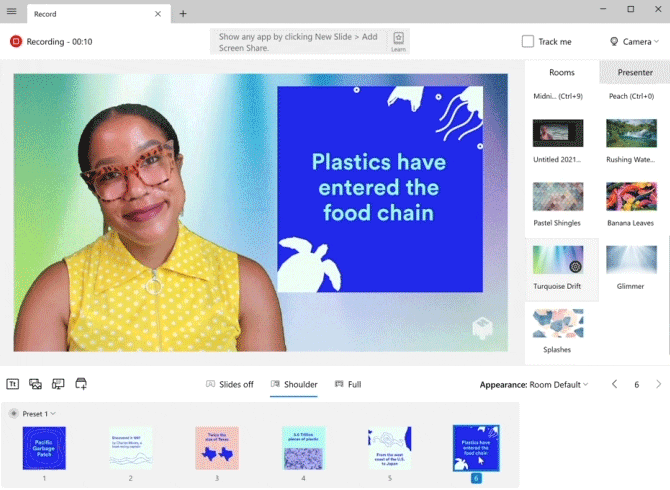 Everyone can sample the Premium tools
Free accounts have access to the Premium tools, including Room and Presenter customization, for one hour every day. For no time limits, upgrade to Premium if you're an individual, or Business if your group manages multiple mmhmm accounts.
We can't wait to see what you do with mmhmm for Windows! If you also work on a Mac, check out our announcement for mmhmm for Mac 2.0 Chunky. And make sure to join us for the masterclasses, demos, and gear giveaways all season long during the mmhmm Summer event. 
Read more: Getting started with mmhmm for Windows