Thank you for joining our first event! We may have smooshed the last s'more on the official mmhmm Summer schedule, but the fun continues all year long as we roll out the communication superpower features we announced. It's been a thrill to see how you've made mmhmm your own.
If you missed any events (or you just want to go back and rewatch your favorites), visit the Events page. Here's a quick recap: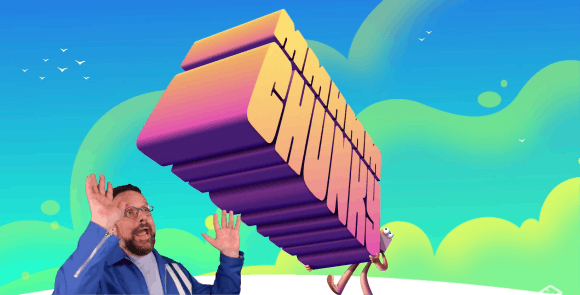 mmhmm Demos: Our CEO, Phil Libin, showcased mmhmm Chunky in all its time-shifting, visually-arresting, space-bending, meeting-replacing glory.
Giveaways: We've given away more than 50 prizes from Cisco, Logitech, Sonos, Neolab, Blue Bottle, and more to help our followers level up their home video setups. Congratulations to all of the winners—we can't wait to see what you create with your new gear. Follow us on Twitter and Instagram to make sure you never miss any of our future giveaways. 
As the world begins to reopen, we're shifting from making video calls a little better to helping transform human communication in a post-pandemic world.
As our CEO, Phil Libin, explained in our closing keynote, we have big plans, and with the help of a Series B funding of $100 million, led by SoftBank Vision Fund, we'll build out even more features for mmhmm. Keep an eye on this space as we roll out more Chunky features to iOS, Mac, and Windows over the next few weeks. 
And thank you for making videos more engaging with mmhmm! We hope you enjoy the rest of the summer.